Learn How We Contribute To Our Community With Volunteerism And Charitable Donations

Scott Fink & Hyundai Hope on Wheels awarded @baycare their Impact Grant! We are proud to work with such outstanding children's oncology institutions and their commitment gives us hope to see a day with no cancer!
Hyundai Of New Port Richey Believes In Community
Hyundai of New Port Richey is proud to support our community. We work with local organizations that have a positive impact in the lives of our neighbors. Please browse this video and article archive that showcases some of our past endeavors. Some of our partners are also listed here, and we encourage you to support them as well. And when you shop with us, you support them too.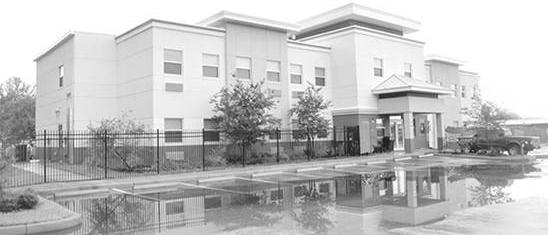 More Miracles For Pasco: Metropolitan Ministries Opens Phase Two Of Replicable Model In Holiday, FL
In 2015, Metropolitan Ministries expanded its services in Pasco County with 12 transitional housing units for homeless families with children on their Holiday campus. This Friday, a total of 24 units will be complete. Miracles for Pasco is a replicable model of the Ministries' program in Hillsborough County which has an 87% success rate—clients maintain stable housing 12 months after graduation. Miracles for Pasco aims to enable the same results in Pasco County
Bandes Construction joined the project in February as the lead construction company for phase two. Miracles for Pasco campaign chair and Ministries board member, Scott Fink, of Hyundai of New Port Richey/Wesley Chapel and Mazda/Chevrolet of Wesley Chapel said, "My wife Kathy and I, along with so many involved in this project, were moved to tears by the need in this community. We had to do something and wanted to help provide a home for one family in need. What we discovered was that by collaborating with Metropolitan Ministries and the broader faith and corporate partners, Pasco and Pinellas donors and government entities, we will now help 50 families every year find shelter and hope. Miracles for Pasco is a place of hope for homeless families with children who can recover from trauma and have a chance at a new life."
The program is Sanctuary Model certified, a model of care based on the knowledge that trauma and chronic stress such as homelessness have deep and lasting impact on people and the community. Residents are offered three hot meals daily and full wrap-around services including case management, GED and adult education, counseling, financial wellness, housing assistance, employment training, after school programing and 24-hour resident services. The average length of the program is four to six months. Stays can be longer with educational goals supporting an extension. These programs help develop well-rounded individuals who are ready for self-sufficiency upon completion.
Generous donors have pledged a 4:1 match for gifts up to $50,000. Every dollar given will have a four times the impact. For more information, visit www.metromin.org.
WHAT: Grand Opening Ceremony of Metropolitan Ministries' Miracles for Pasco (Phase Two)
WHEN: Friday, August 18th - 9:00 a.m.
WHERE: Metropolitan Ministries Pasco Campus, 3214 US Highway 19 North, Holiday, FL 34691
HIGHLIGHTS: Live testimonial from a resident. Interviews and tours available.
Media Contact:
Ariel DeWitt, Marketing & Communications Manager
Office: 813-209-1199, Cell: 727-902-2674, Email: [email protected]
About Metropolitan Ministries:
Through services that alleviate suffering, promote dignity and instill self-sufficiency, the Ministries will be America's most effective and innovative caregiver for those in need. Metropolitan Ministries' main campus is located at 2002 N. Florida Ave., Tampa, FL 33602 and the Pasco campus is located at 3214 US HWY 19, Holiday, FL 34691.

Led by Chairman of the Board, Scott Fink, CEO of Hyundai of New Port Richey, Hyundai Hope On Wheels supports the concerned physicians and dedicated research professionals of the Children's Oncology Groups of America (COGA) as they look for ways of preventing cancer, improving quality of life and survival. Every time a Hyundai vehicle is purchased, Hyundai and its dealers make a donation to Hope on Wheels*. In 2017, Hope On Wheels will award $15 million toward pediatric cancer research and programs. This brings the organization's donation total to $130 million since Hyundai joined fight against pediatric cancer in 1998. Through the funding of COGA's collaborative research, the group improves cure rates at a much faster pace than individual institutions. COGA is dedicated to not only treating cancer, but also serving the needs of the whole child—emotional, spiritual, and physical. Children shouldn't have to give up being kids while dealing with the grown-up issue of cancer.
The Children Give Us All Hope
Each day, 43 families in the United States find out that their child has cancer. 40,000 children undergo cancer treatments each year. Cancer's impact on children can be devastating, but THERE IS REASON FOR HOPE. Now, thankfully more than 80% of children with cancer survive. Hyundai is committed to the day no child dies from pediatric cancer. Their mission is to raise awareness for childhood cancer, donate life-saving research funds and celebrate the lives of children affected by this disease.
Hyundai Hope Unit Naming Celebration
On Tuesday, August 25, Hyundai Motor America will be recognized by St. Joseph's Children's Hospital as the single largest donor to its children's oncology program with the naming of the 2nd floor of a patient wing currently under construction. The floor will be named the Hyundai Hope Unit.
"With their most recent gift of $50,000, the Suncoast Hyundai Dealers and Hyundai's Hope on Wheels program, have contributed nearly $1 million to the St. Joseph's Children's Hospital Foundation, improving the lives of children and their families in the Tampa Bay area," said Kimberly Guy, President of St. Joseph's Children's Hospital. "We are proud to be associated with a partner so committed to ending childhood cancer."
Through their Hope on Wheels program, Hyundai has been helping children fight this disease through funding life-saving research and innovative treatments since 1998.
The Hyundai Hope Unit, is a child-friendly inpatient unit offering large, colorful rooms where specially trained pediatric oncology nurses provide around-the-clock care to our young cancer patients. St. Joseph's Children's Hospital offers a vast array of treatment options for children and young adults with cancer and blood disorders designed to give accurate diagnoses and effective treatments for each health condition. Patients also benefit from our breadth of pediatric subspecialty resources – intensivists, neurologists, orthopedists, diagnostic imaging specialists, pathologists, and child life specialists – that allow St. Joseph's to provide truly holistic, comprehensive cancer care.
Comprised of 22 private inpatient rooms, the Hyundai Hope Unit is part of a $50 million, multi-year building plan to prepare St. Joseph's Children's Hospital to care for kids, from newborns to teenagers, today, and for generations to come. The new children's wing is a 3-story renovation of a building adjacent to the Children's Hospital. The Unit opens to patients on August 25, and the new wing is expected to be completed by the end of 2015.
Who: Hope On Wheels, Tampa-area Hyundai dealers, and doctors from St. Joseph's Children's Hospital to join the ceremony.
Why: Dr. Mark Mogul, medical director of pediatric hematology/oncology at St. Joseph's Children's Hospital, will be presented with a $50,000 Hyundai Impact Award to fund an Adolescent and Young Adult Cancer Program to improve cancer support and survivorship in this unique patient population.
When: Tuesday, August 25, 2015 at 11:00 a.m.
Where: St. Joseph's Children's Hospital
Hyundai Hope Unit
3001 W Dr. Martin Luther King Jr Blvd
Tampa, FL 33607
(Corner of Habana Ave. and Martin Luther King Jr. Blvd.)
(Guests may park in adjacent Children's Hospital garage, signage will direct to the unit entrance)
HYUNDAI MOTOR AMERICA
Hyundai Motor America, headquartered in Fountain Valley, Calif., is a subsidiary of Hyundai Motor Co. of Korea. Hyundai vehicles are distributed throughout the United States by Hyundai Motor America and are sold and serviced through more than 820 dealerships nationwide. All Hyundai vehicles sold in the U.S. are covered by the Hyundai Assurance program, which includes the 5-year/60,000-mile fully transferable new vehicle limited warranty, Hyundai's 10-year/100,000-mile powertrain limited warranty and five years of complimentary Roadside Assistance. Hyundai Blue Link Connected Care provides owners of Hyundai models equipped with the Blue Link telematics system with proactive safety and car care services complimentary for one year with enrollment. These services include Automatic Collision Notification, Enhanced Roadside Assistance, Vehicle Diagnostic Alert, Monthly Vehicle Health Report and in-vehicle service scheduling.
ST. JOSEPH'S CHILDREN'S HOSPITAL FOUNDATION
St. Joseph's Children's Hospital Foundation inspires the community to engage in philanthropic investment in children's health at St. Joseph's Children's Hospital. The hospital has earned a reputation for pediatric excellence that attracts families from across our region and beyond. The 186-bed facility is home to a medical staff of nearly 200 physicians with nearly 80 pediatric specialists, representing almost every major pediatric sub-specialty. St. Joseph's Children's Hospital provides more acute medical and surgical pediatric care than all other hospitals in Hillsborough County and is one of the largest children's hospitals in Florida.
Metropolitan Ministries Announces New Supportive Housing In West Pasco
'Miracles for Pasco' Ground Breaking on January 26, 2015 at 8:30 a.m.
Metropolitan Ministries Pasco - 3214 US Highway 19, Holiday, FL 34691
65,000 people in Pasco County live below poverty level. Just one emergency away from homelessness. 3,305 persons are homeless in Pasco County on any given day. 2,400 students enrolled in Pasco County are homeless or at-risk of becoming homeless. It is not only job loss that could push families over the edge. Money is so tight that one day off work to take care of a sick child might mean a single mom cannot pay next month's utility bill.
In 2013 Metropolitan Ministries developed and built Miracle Place® providing safe and dignified temporary housing for 100 homeless families and more than 250 homeless children of all ages. They also needed counseling and a community that they could call their own.
Since July 2014 more than 700 families in Pasco have reached out to Metropolitan Ministries for a housing solution. Soon these homeless families will have a safe haven modeled after MiraclePlace® in 'Miracles for Pasco'—24 new supportive housing units for homeless families with children. Comprehensive programs will include: intensive case management, employment services, job training, children's educational services, financial wellness and housing services to ensure long-term stability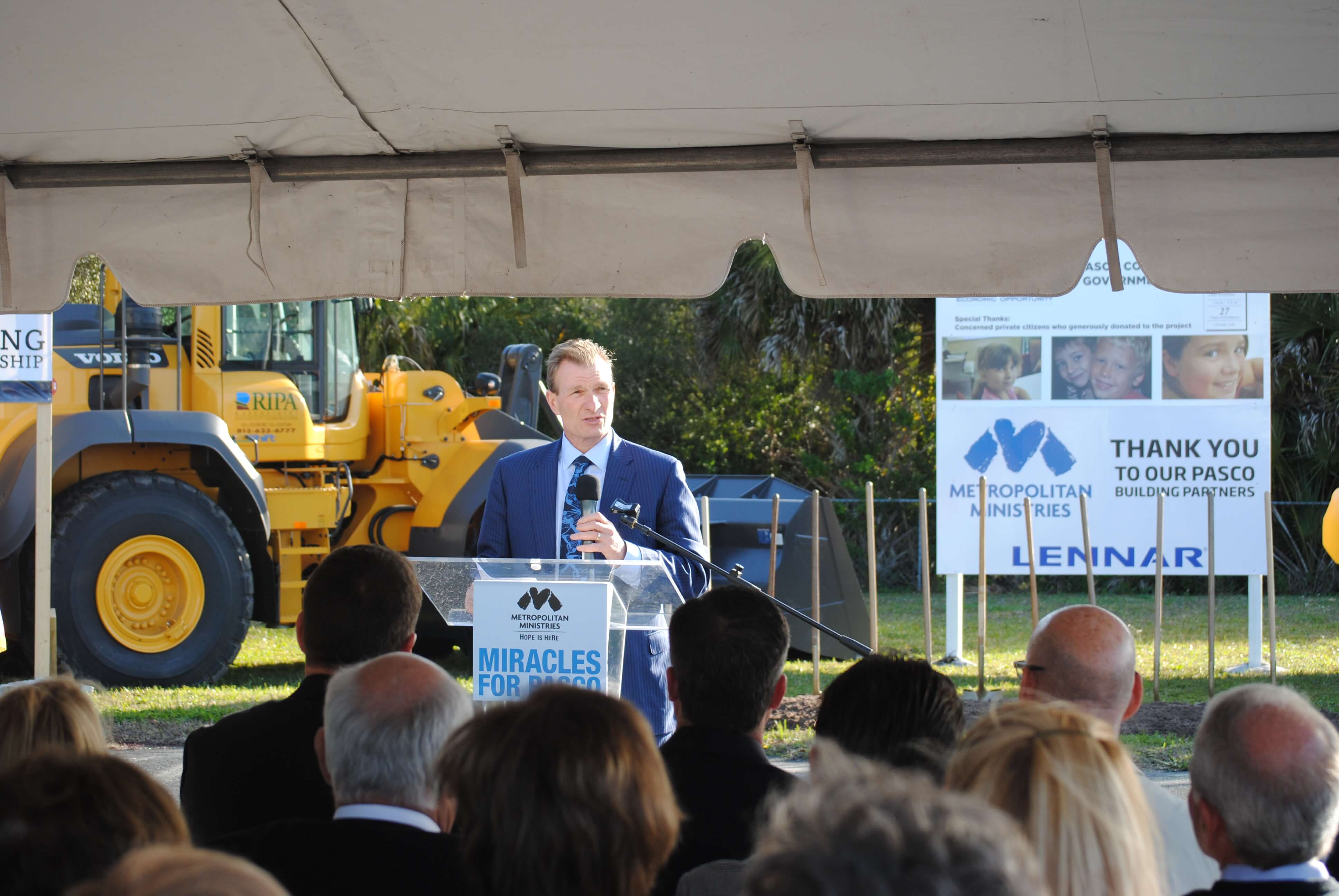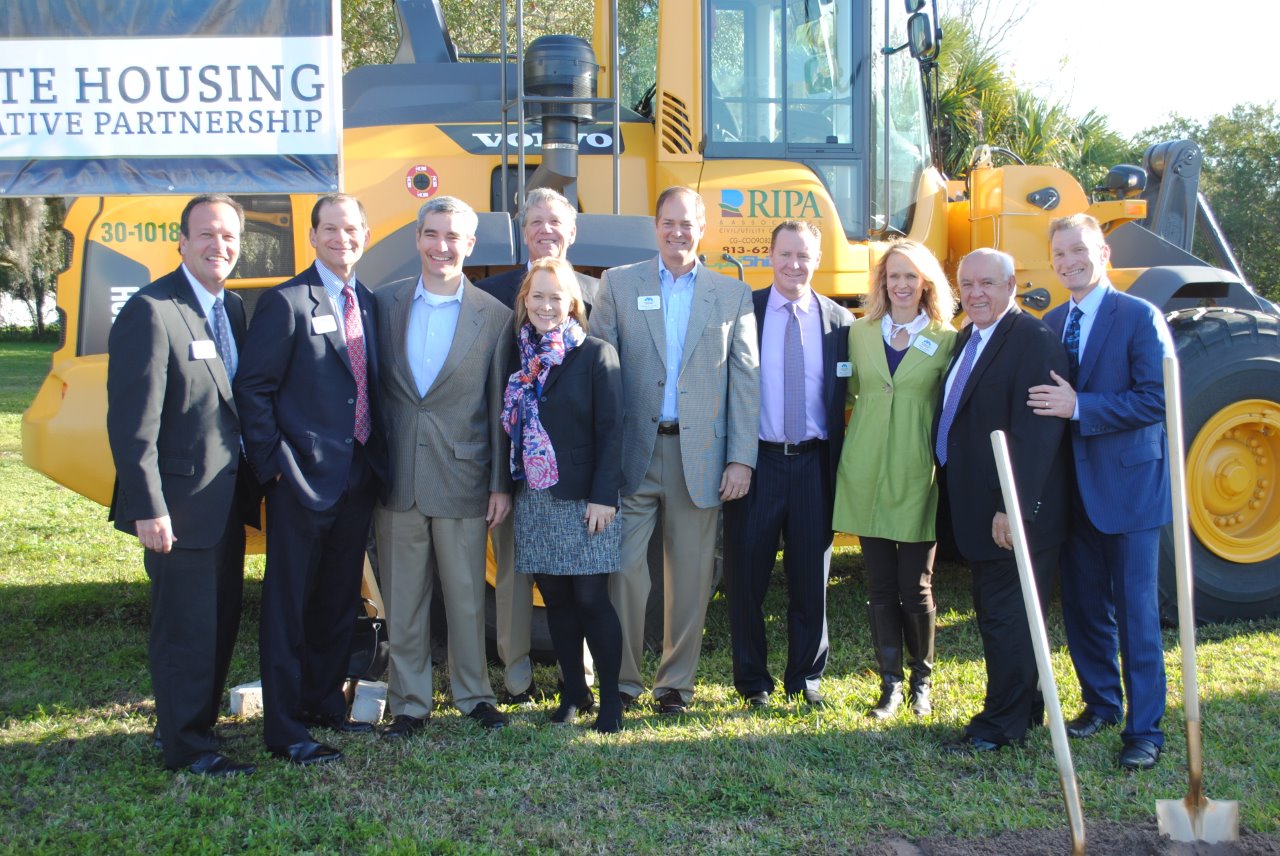 Metropolitan Ministries President and CEO Tim Marks said "This is a critical response to the crisis of family homelessness in Pasco. Up until now, all we could offer these families were basic resources. Now we will be able to offer them a safe place to call home, hot meals, and evidence-based practices in case management leading them to self-sufficiency."
State lawmakers awarded a $1 million dollar grant and Pasco County earmarked $600,000 for the 'Miracles in Pasco' project out of federal Community Development Block Grant funds. This is enough funding for 12 units. Metropolitan Ministries' goal is to raise $2 million for building the additional 12 units. Two corporate leaders have each pledged to match gifts up to $250,000 tripling every dollar donated.
Pasco County Administrator Michele Baker, Commissioner Kathryn Starkey, Representative Amanda Murphy, Senator Wilton Simpson, and Senator Mike Fasano are among the dignitaries expected to attend the ground breaking ceremony along with Metropolitan Ministries' board member and CEO of Hyundai New Port Richey, Scott Fink.
The 24 new unit complex will enclose 8,730 square feet on half an acre. Below is a list of specific spaces:
Family Resource Center
Community Rooms
New Dining Hall (opened in September of 2014)
Miracles for Pasco will be located at Metropolitan Ministries Pasco campus at 3214 US Highway 19, Holiday, FL 34691. The first phase begins with the construction of 12 units and common space for training and case management. The Ministries hopes to eventually build out to 24 units in a phased approach providing a safe haven for 24 families and 75 children. Families will stay from three to six months. 'Miracles for Pasco' is expected to open in the fall of this year.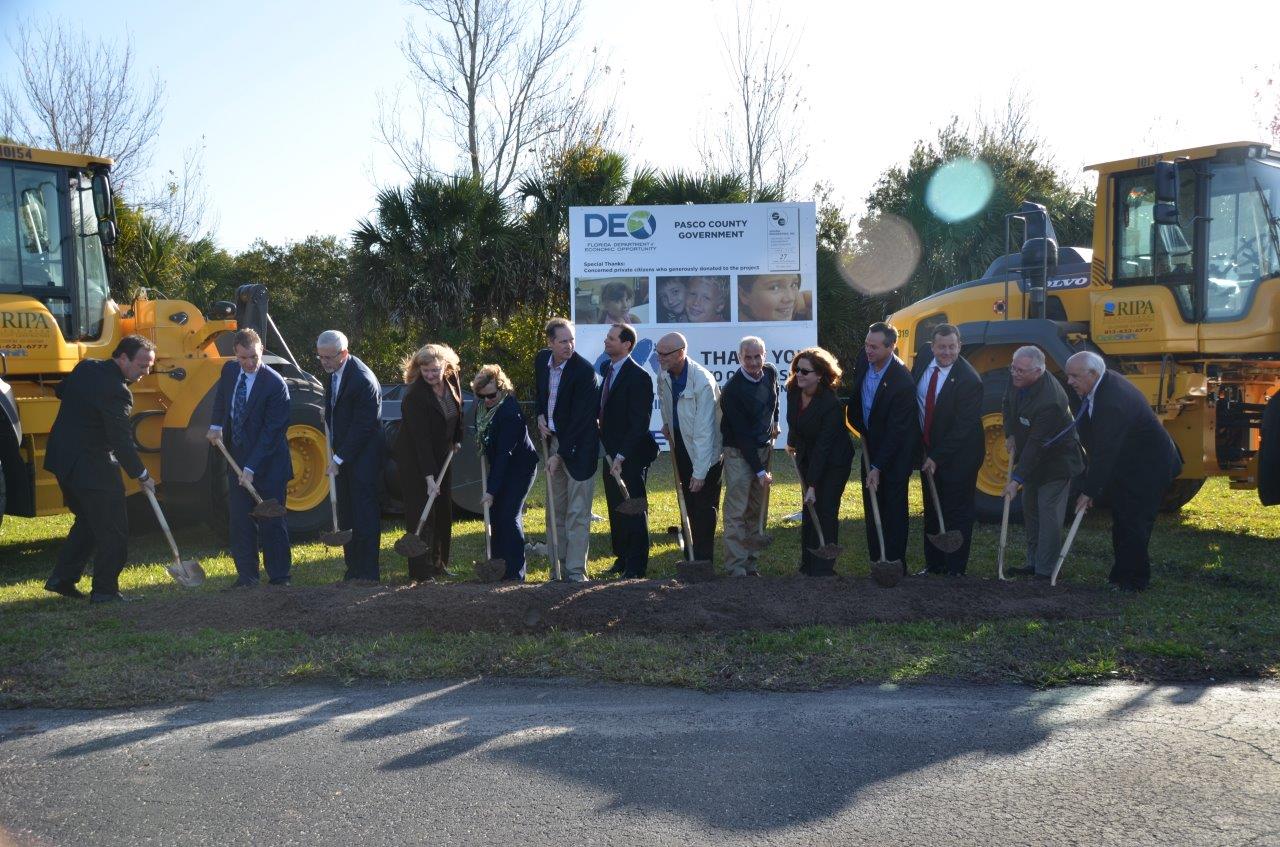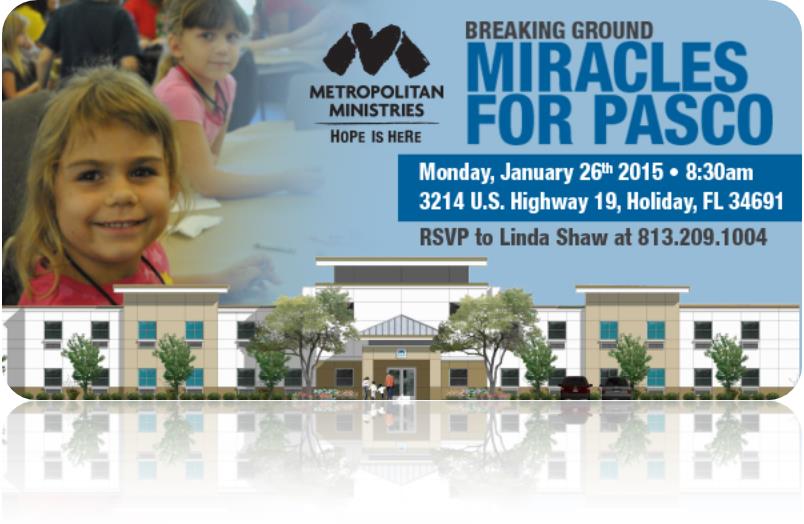 Miracles For Pasco Ground Breaking
65,000 people in Pasco County live below poverty level, just one emergency away from homelessness.
Since July 2014, we have received 762 requests for help with housing in Pasco. As the epidemic of poverty and homelessness becomes even greater, so does the need to do more. In response to this need, we are building Miracles for Pasco…a place where families can get back on their feet and change the trajectory of their lives. Please join us as state, county, corporate and faith community leaders come together to celebrate HOPE for Pasco families.
Monday, January 26, 2015 from 8:30am to 9:30am
Metropolitan Ministries Pasco
3214 U.S. Highway 19, Holiday, FL 34691
RSVP to Linda Shaw at 813.209.1004 or [email protected]
Coffee and refreshments will be provided before the program.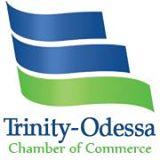 Trinity Odessa Chamber Of Commerce
THIS WEEK'S SPOTLIGHT IN BUSINESS
Hyundai of New Port Richey
"Since first opening its doors more than 10 years ago, Hyundai of New Port Richey has strived to bring the Tampa Bay area unsurpassable service and sales ability in the car-buying market. Today, the newly renovated and aptly named Hyundai Giant stands with hundreds of sales and service recognitions including No. 1 best-selling Hyundai dealer in the U.S. When asked how his business has been able to attain such success, Scott Fink, CEO and Time's Dealer of the Year for 2011, said, "The bottom line for us is relationships. It is our job to make sure that every person who walks through our doors is treated like family. The rest just falls into place." Currently, Hyundai of New Port Richey sponsors the local YMCA, Boys' and Girls' Club, Metropolitan Ministries, the American Cancer Society, and the American Heart Association. In partnership with Hyundai's Hope on Wheels program, the dealership has also donated more than $90,000 to pediatric cancer research. Hyundai of New Port Richey is Tampa Bay's best-selling automotive dealership, the only dealer to offer Florida's lowest prices guaranteed. Hyundai of New Port Richey is located at the corner of U.S. Hwy 19 and S.R. 54 at 3936 U.S. Hwy 19."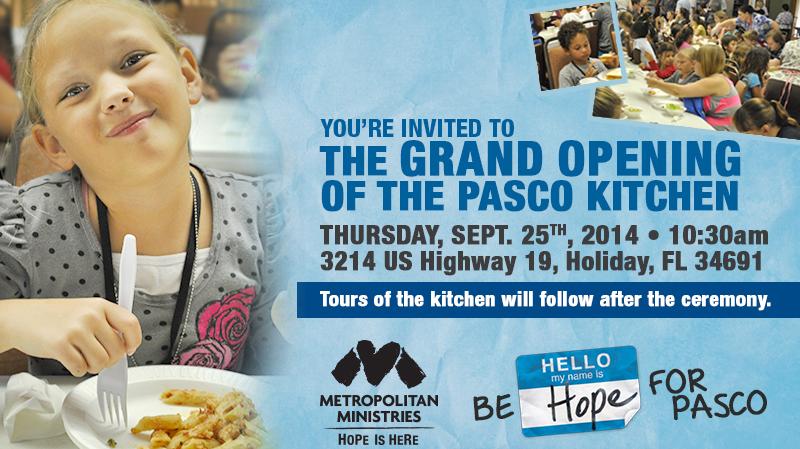 Pasco Homeless Receive Help From 10 News
New Port Richey, Florida -- Metropolitan Ministries on Monday received a $5,000 grant from 10 News and the TV station's parent company Gannett.
10 Community reporter Kathryn Bursch presented the check to Metro Ministry's President Tim Marks. "We are thrilled by this support," said Marks. "So much support comes through the holidays, but the need goes on throughout the year."
Scott Fink, president of Hyundai of New Port Richey, was also on hand for the check presentation. Fink has worked hand in hand with Metro Ministries on their initiatives to help the homeless in Pasco County.
The next big project for the group is building a kitchen at its service center in Holiday, so meals can be served.
Kathryn Bursch - From WTSP.com - Full Article Here
NEW Car Donated For Survivor, Audrey Mabrey!
Updates from Julie:
"Thanks to Scott Fink, of Hyundai of New Port Richey who helped Julie Weintraub's 'Hand Across the Bay' provide Audrey Mabrey transportation with a brand new 2010 Hyundai! …Watch Fox 13 or 10 Connects and see Audrey's reaction…and of course 'Good Life Tampa Bay' will have a video soon."-Julie Weintraub
"One of the best parts of yesterday was seeing Scott F's employees (machanics to sales staff) watch so proudly this unfold. Ur employee's will remember as they work for u what kind of company they work for!:)" Julie Weintraub
News Story:
New Port Richey, Florida – This is the first glimpse of Audrey Mabrey a year and a half after her husband changed her face forever.
It was back in November of 2009, when Audrey and her husband Chris were inside their Apollo Beach home. Deputies say they had a fight and Chris hit Audrey in the head with a hammer, then set her on fire.
Somehow, Audrey managed to escape through the garage and she ran into the neighborhood for help.
Chris Hanney was arrested and charged with attempted murder.
As for Audrey, she fought to stay alive. Now, the community is helping her family to survive.
"It took me a year to get disability, which I haven't even gotten my first check yet. I haven't gotten any child support for my two children. If it hadn't been for the community, I don't know where we would have stood financially," said Mabrey.
Julie Weintraub with the non-profit Hands Across the Bay says Mabrey's story compelled her to help. "She was in a coma and she had two little kids she was trying to care for and it just broke my heart and I thought we have got to do soemthing to help her," said Weintraub of the famed Gold & Diamond Store.
On Friday, Hands Across the Bay partnered with New Port Richey Hyundai to get Audrey out of a rental car.
Scott Fink, the owner of the dealership, handed Audrey the keys to her brand new Hyudai Elantra, along with a check to cover insurance costs.
Original Article by Kirsten Thomas at HandsAcrossTheBay.org - Read More...